our services
We help you find the ideal export partner
Go toExport and Logistics
Export and Logistics
With 10 years experience in the export market and special expertise in the UK., we put our logistics expertise at your service to export or import wines.
Go toWine SOUrcing
Wine SOUrcing
Based in France, with a large network of producers, we can help you find the hidden gem or the volume you need.
Go toCommercial Support
Commercial Support
We undertake comprehensive market studies, define strategies, and develop your business.
Go toMarketing
Marketing
We participate in fairs and exhibitions on your behalf, organising logistics and marketing campaigns.
Connecting producers and importers.
20 years experience in the wine trade
Behind the "we" of Winegoce, there's just me, Camille Relandeau.

How best to describe myself?
- I'm a qualified oenologist, with an M.Sc. (Food Science)
- I lived abroad for 10 years in the US and UK
- I've spent 25 years working in the wine trade (oops – starting to feel old)
- Above all, I like a job well done

My goal is to help find the right industry partners and to propose wines that bring people together in a spirit of conviviality.
Our Producers
Our producers trust us to develop their business in export markets. Meanwhile they get on with the business of making marvellous wines.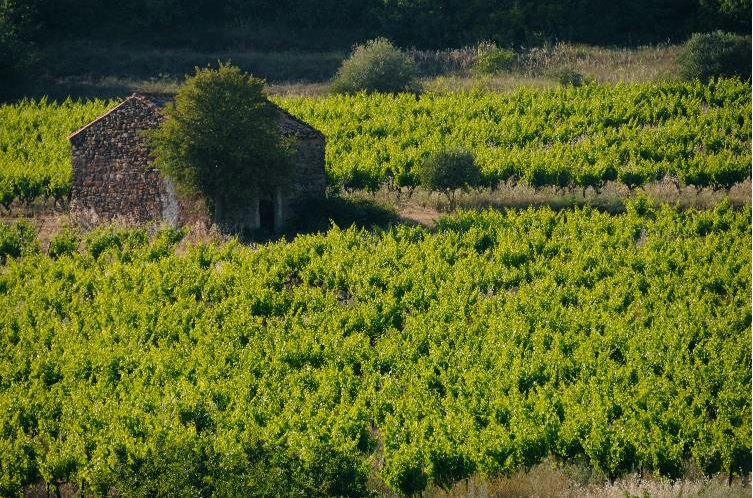 Les Vignerons de la Vicomté
A socially responsible Co-operative
Four co-operatives in the region North-West of Montpellier have combined their strengths to offer the best of their production. The winegrowers are proud to see the results of their hard work and are glad to add value by selling directly to clients around the world.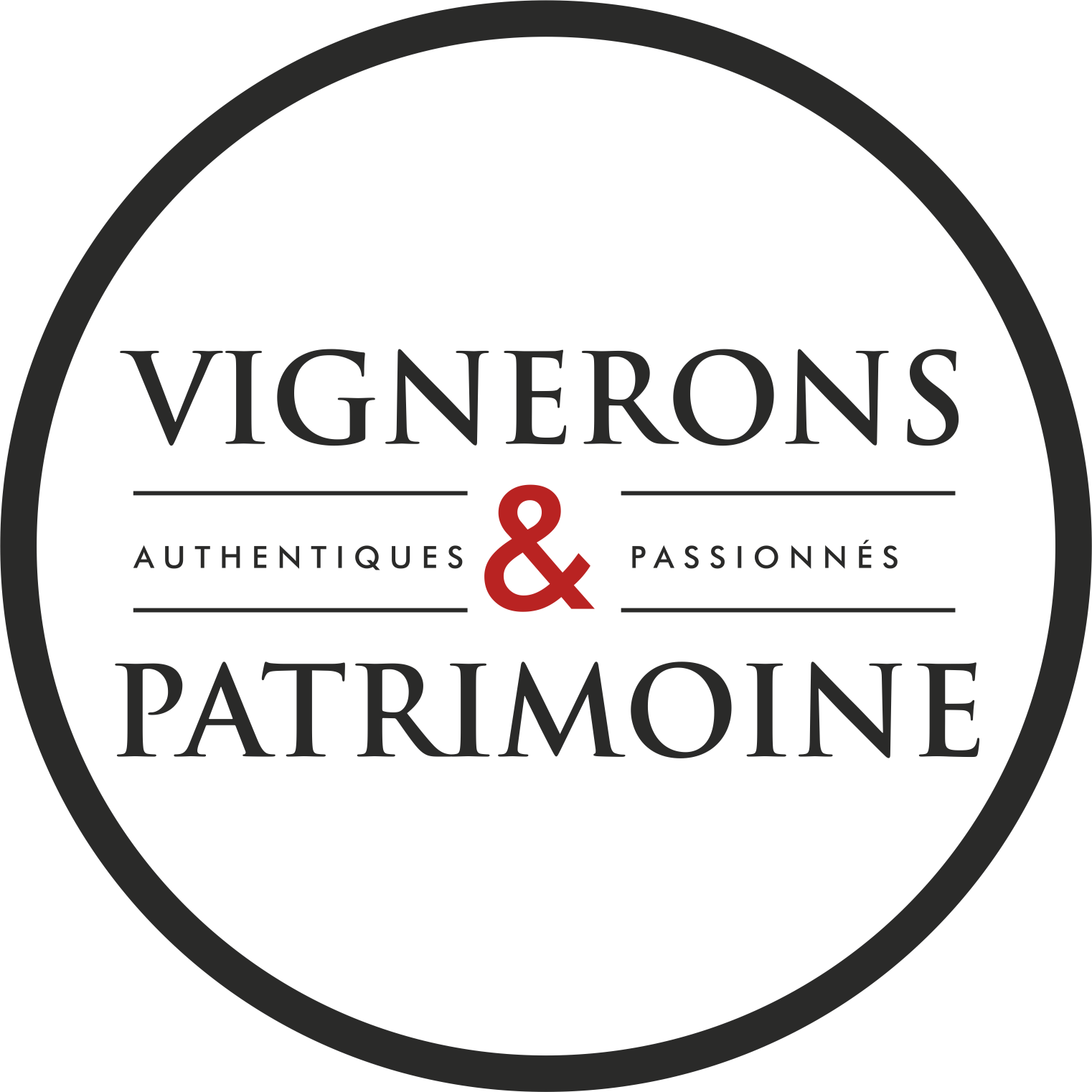 Vignerons et Patrimoine
An innovative group of independent winegrowers
Twenty independent winegrowers from around France offer a range of 160 wines from a common logistical platform, sharing the same philosophy of quality and time-honoured traditions.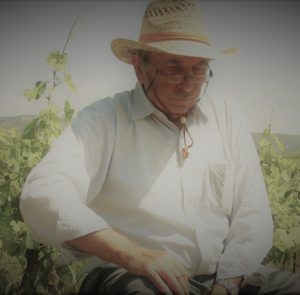 Domaine L'Aiguelière
Unique wines from Montpeyroux/Terrasses du Larzac
Auguste, now working with his grandson Antoine, was the first in Montpeyroux to set up an independent winery. All plots are fermented separately and blended later in order to keep the level of quality and style of wines that have characterised the estate for over 30 years.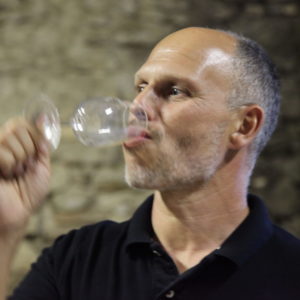 Jeff Carrel
In the air, organic, original wines from Languedoc Roussillon and beyond
Jeff Carrel develops inventive ranges of wine with unusual labels and affordable prices. Simple but not simplistic wines: each tells its own story in its own universe. Making wines with a strong identity, societal and environmental values, technical precision and personality, from the vines to the bottle.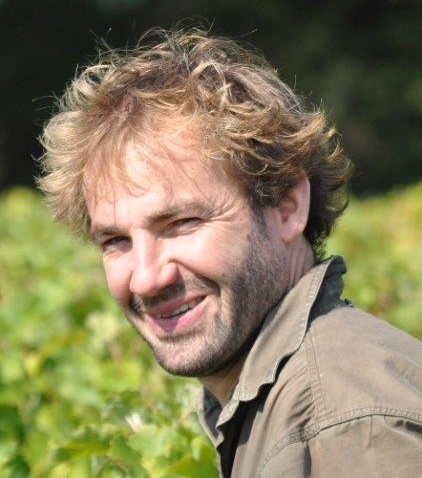 La Clef du Récit
The rising star of Sancerre
A son of Sancerre, Anthony Girard bought his own vineyard in 2012 after five years traveling around France and the world, learning and improving his winemaking skills. By the time he returned home, he knew exactly what he wanted to achieve. And he's already well on the way to achieving it.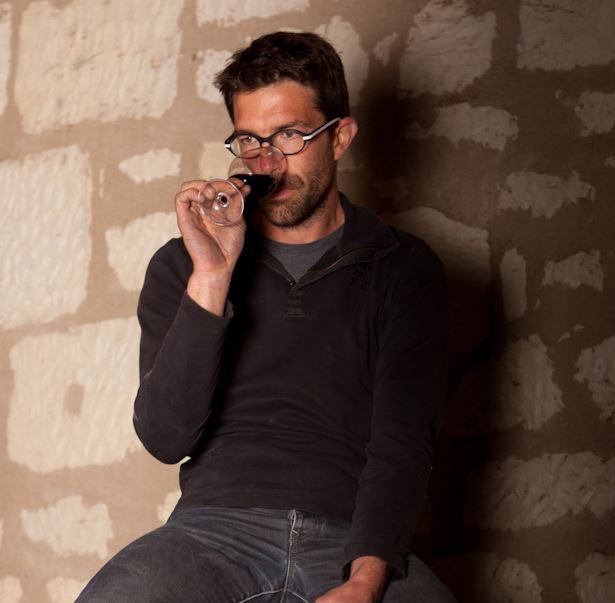 Complices de Loire
Inspired Loire Valley wines
François Xavier Barc's true Loire Valley wines (fruity and complex) result from his carefully selected vineyards and plots of land from Touraine to Chinon. With a long history of making wines for a famous estate in Chinon, he has mastered the vinification of local grape varietals.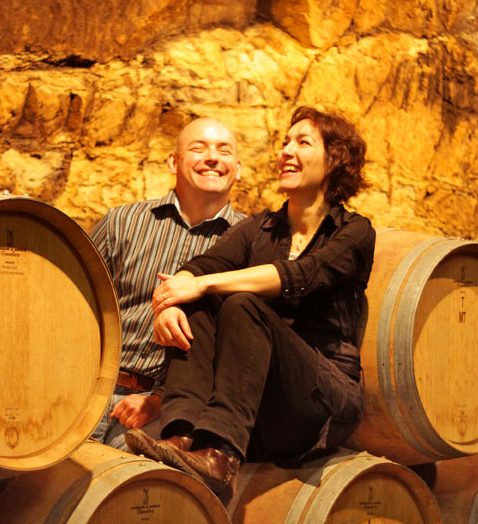 Château Beauregard Mirouze
Attractive wines from the coolest part of Corbières
Located on the unique hills around Fontfroide, this estate has continuously improved since Karine and Nicolas Mirouze took over the family property in 1999. Respecting the soils, managing the biodiversity, producing and farming in a responsible way: making wine is a philosophy for these two agronomists.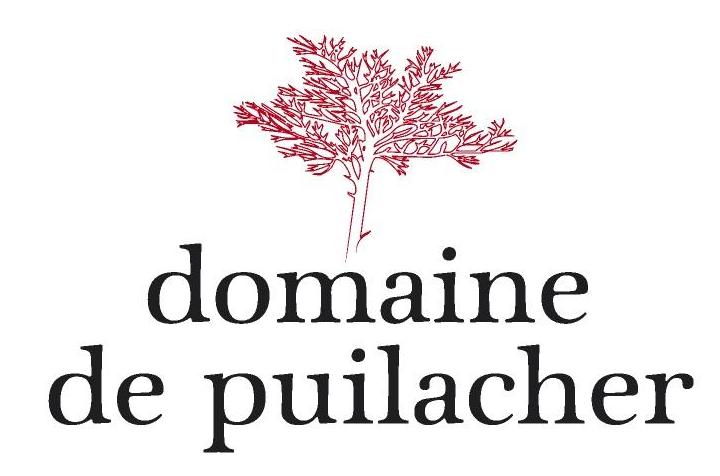 Domaine de Puilacher
The brilliant achievement of the Fagès Family
On completing her education a few years ago, Laure Fagès suggested that her parents stop taking their grapes to the local co-operative and instead, produce their own wines. After just five years, their investment and hard work payed off: they are now producing award-winning wines in the IGP Vicomté d'Aumélas.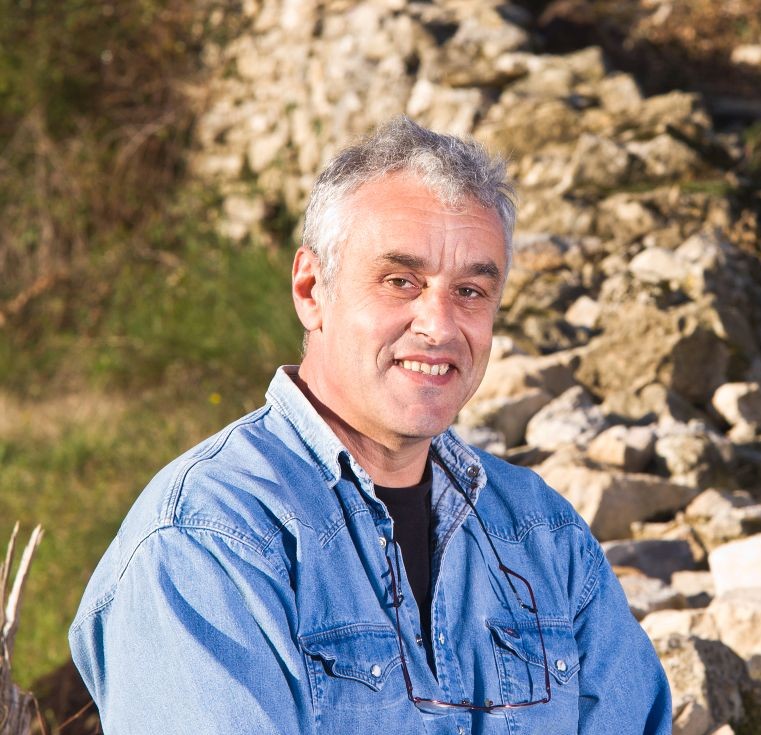 Domaine Caujolle Gazet
Terrasses du Larzac, fresh and organic wines
Passionate and driven, Alain Caujolle has been making wine for more than 10 years in the fabulous terroirs of Montpeyroux and Terrasses du Larzac. His wines hold a fruity and fresh flavour (quite exceptional for wines from the South of France) which makes them very pleasant to drink.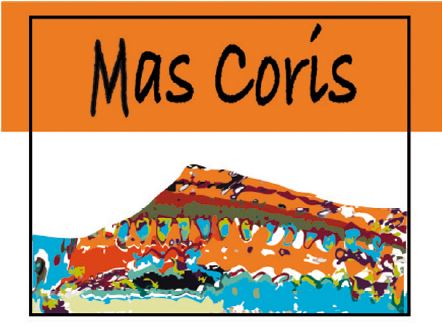 Mas Coris
The dream and success of Veronique and Jean Attard
A speck of luck, a touch of folly, and a lot of determination pushed Jean and Veronique to create Mas Coris, in the tiny appellation of Cabrières. Wisely advised by their friend Jean Natoli, they followed their hearts to produce wines that wake up your senses.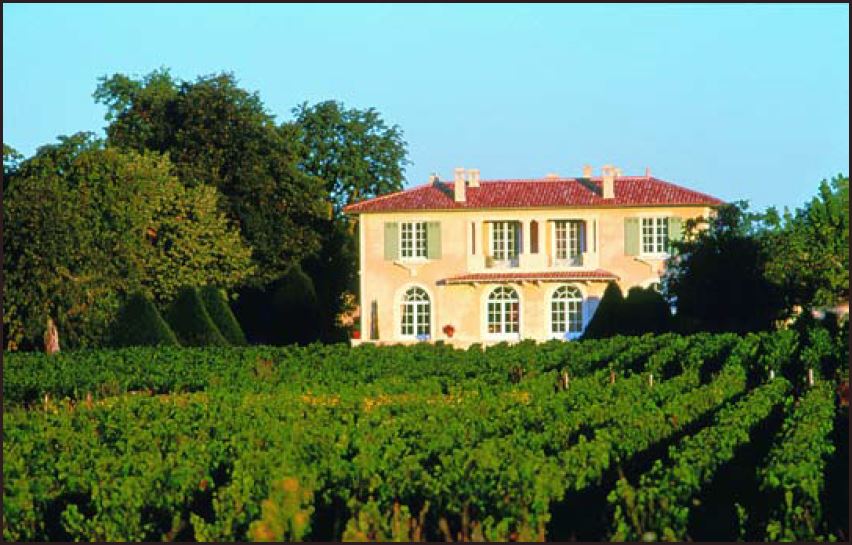 Château Bellevue Laffont
Listrac Médoc – Sister estate of Château Fourcas Dupré
Château Bellevue Laffont has clearly benefited from the renewal of Château Fourcas Dupré. The Pagès family has given a distinct identity to this estate, producing a white and a red both perfectly matched with the needs of the on-trade market.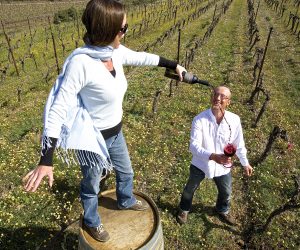 DOMAINE DE SAUMAREZ
Liz and Robin Williamson left their City life behind, in 2004, to produce their own high-quality wines in the South of France. Respecting the biodiversity of their land, the Anglo-New Zealander couple offers organic and modern wines, all while preserving the typicality of Languedoc.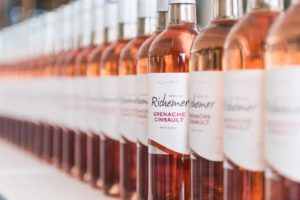 CAVES RICHEMER
Situated close to the Thau Lagoon, this small co-operative, puts forward their unusual local grape varietals: Marselan and Terret Blanc. The invigorating air of the Mediterranean sea allows their vines to produce fresh and fruity white wines and rosés: the perfect holiday destination!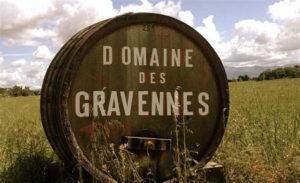 DOMAINE DES GRAVENNES
Coming from a winemaking background, Luc Bayon de Noyer takes over the family estate in 2012. His brother Rémi later joined the adventure and together, they offer classic, organic and gourmet wines with reasonable prices, under the new appellation: Cotes du Rhone village Suze la Rousse.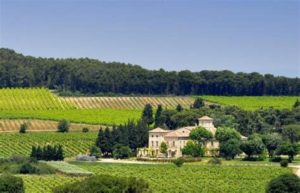 CHATEAU GIGOGNAN
This large family estate, build within an ancient abbey, is completely surrounded by 50 ha of vines. From Château-Neuf du Pape to Côtes du Rhône, they are invested in producing organic quality wines such as the award winning "Bois des Moines", a wink to the history of their terroir.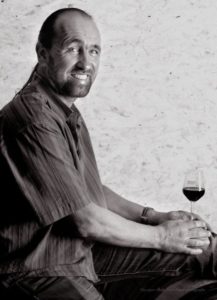 Domaine Jacques Leminicier
In his small estate in the North of Côte du Rhône, Jacques Lemenicier produces unique wines under the renowned appellation Cornas. The plots situated on high and steep hillsides allows his wines to have particularly fresh but powerful aromas.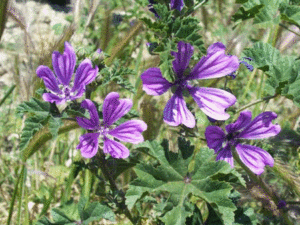 Domaine l'Amauve
Christian Voeux took over his family estate, after a long career in a renowned estate in Chateauneuf du Pape, in the optic of producing organic and well-balances wines. He now dedicates all his time to Domaine l'Amauve in Seguret, named after the tiny mauve flowers that prosper in his vines.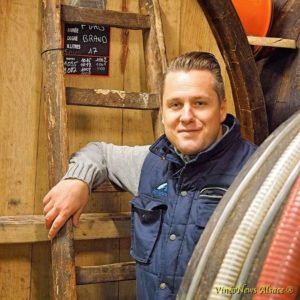 Domaine Hurst
The young winemaker and sommelier, Samuel Tottoli, produces innovative Alsace wines (such as orange style wines). Mainly oriented towards restauration, his organic, biodynamic and gourmet wines, are easy to drink and very popular on the market.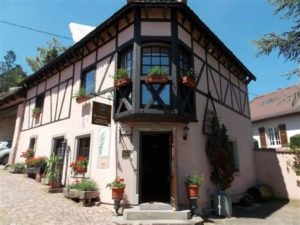 Kuentz Bas
It's in the town of Husseren les trois Chateaux that two families, Kuentz and Bas, have united and prospered in classic and traditional winemaking since the late 1800s . Now under the expert eye of Olivier Raffin, the estate offers organic and biodynamic wines, characterised by affordable prices and balanced aromas.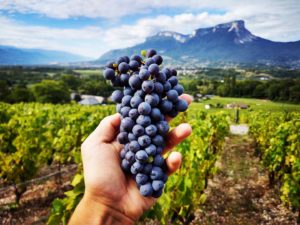 Domaine Claude quenard & fils
Vincent Quenard followed in his grandfather Claude's footsteps in making the estate a renowned stop in the region. Being the 1rst organic winemakers of Chignin, Quenard et fils are now certified biodynamic and produce natural quality wines without flaws.
Champagne Yves Louvet
This family estate, placed on the Reims mountain, takes advantage of the two grape varietals that prosper in this area: Pinot noir and Chardonnay. Frederic Louvet perpuates the know-how of his family and provides grapes well recognised brands: Champagne Henriot and Veuve Clicquot amongst others.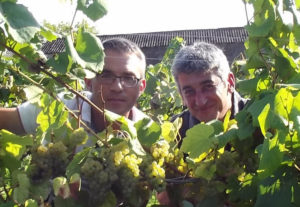 Domaine de la foliette
Denis and Eric are two friends united around the same passion: winemaking. Situated on the terroir of la Haye-Fouassiere, their wines are very aromatic: for example the Grain de Folie, a unusual blend of Melon de Bourgogne, Chardonnay and Sauvignon.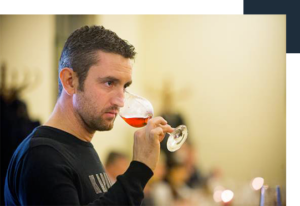 Vignobles Duffour/Domaine Saint Lannes
Nicolas Duffour, after his father and grandfather before him, runs the family estate in Gascogne. The first to bottle their own white wines in the region, he puts forward the two local grape varietals (Gros Mansseng and Tanat) in powerful fruity wines with strong fragrances.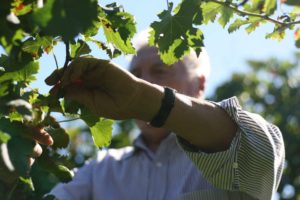 Domus Vini
In this familial estate of 80ha, a group of cousins are the fourth generation to offer all of Veneto's wine selection and particularly good sparkling wines. Receiving supplies from other Italian regions too, Domus Vini is an excellent one stop shop for easy-to-drink classic wines.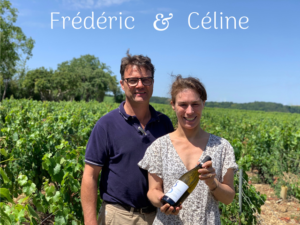 Domaine Gueguen
Frederic and Céline started their own estate in 2013, perpetuating the winemaking traditions of both of their families. They now produce two main types of wine: Chablis (mineral, with a good length on the palate) and Auxerrois wines (such as their notorious Irancy and Sauvignon de St Brie).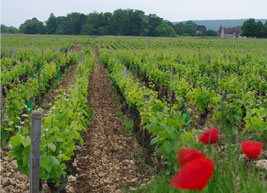 Domaine Derey
The estate is run by 3 brothers, united around their winemaking passion, to offer structured but fruity wines nonetheless. Mainly working with Marsannay, they also produce Fixin and Gevrey and have started their conversion to organic production in 2021. With growing fame, their wines are getting better as each vintages go by.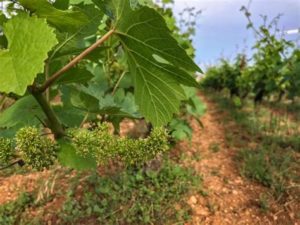 domaine jessiaume
Although this estate of Côte de Beaune belongs to a wine enthusiastic doctor, it is the young and talented winemaker, William Waterkeyn who manages it. He vinifies his organic wines with delicacy, offering excellent bottles such as the Santenay 1er cru les Gravières.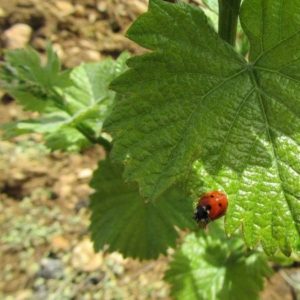 Yannick cadiou
Yannick, previously manager of the Laroche vineyards in Chablis as well as the Jolivet vineyards in the Loire, now uses his experience and expertise in his own 2,5ha estate. He creates natural and organic Chablis Village that are as good as a Chablis 1er cru.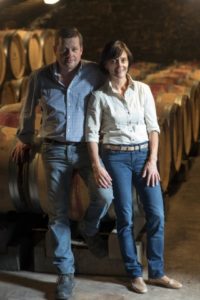 domaine arnoux pere & fils
The family estate was initially situated in the charming Chorey lès Beaune but has now more than 20ha of vines dispersed around the hillsides of Savigny-lès-Beaune, Aloxe-Corton and others. Their wines are characterised by a gourmet, round and fleshy aroma: always a pleasure for all palates.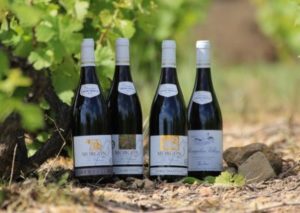 Domaine Gerard Brisson
Gerard and his son Louis's estate is situated on the Cote des Charmes in Morgon, an ideal placement for exposure and terroirs. Together, they produce structured Beaujolais that resemble Bourgignon wines (such as La Louve) but also work in collaboration with local estates to commercialise their wines, thus offering a wide range of wines from the whole region.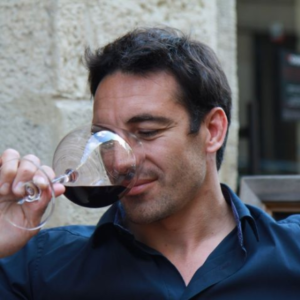 Olivier Cazenave Ch. De Bel
Olivier has been making wine for more than 15 years. Not coming from a winemaking family, he vinifies his organic wines in a costumer-friendly manner, aiming to make them the most pleasant for the public before anything. He mainly offers generic Bordeaux Chateau De Bel but also has some plots on the right bank of Bordeaux (appelations Saint-Emilion and Pomerolles).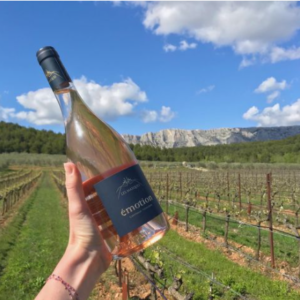 Domaine des Masques
Situated in the fabulous Plateau du Cengle on a site Natura 2000, the estate naturaly offers organic wines. Under the expert eye of the renowned Yves Cuilleron , Yannick Burles, the winemaker, produces rosés and excellent Sirat as well as Chardonnays.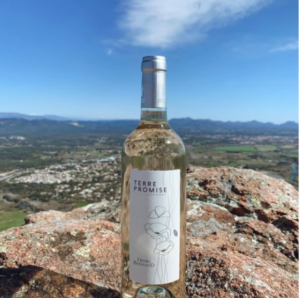 Château Henri Bonnaud
Stéphane Spitzglous is one of the 5 producers that uses the tiny appellation of Palette in Provence, his wines always awarded. Putting forward the local grape varietals, he takes pleasure in growing Vermentino (called Rolle in his area) and produces great white wines with them.
Latest news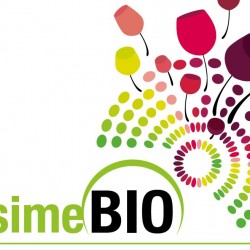 Millésime bio is in less than a week time now. Feel free to visit some of the producers and friends exhibiting there: Domaine Caujolle Gazet – Terrasses du Larzac (Hall B1 Stand 330) Les Vignerons de la Vicomté – IGP Vicomté d'Aumélas (Hall B3 Stand 537) Domaine de Saumarez – Côteaux du Languedoc (Hall B2 Stand 317) Read more about Millésime Bio 2016[…]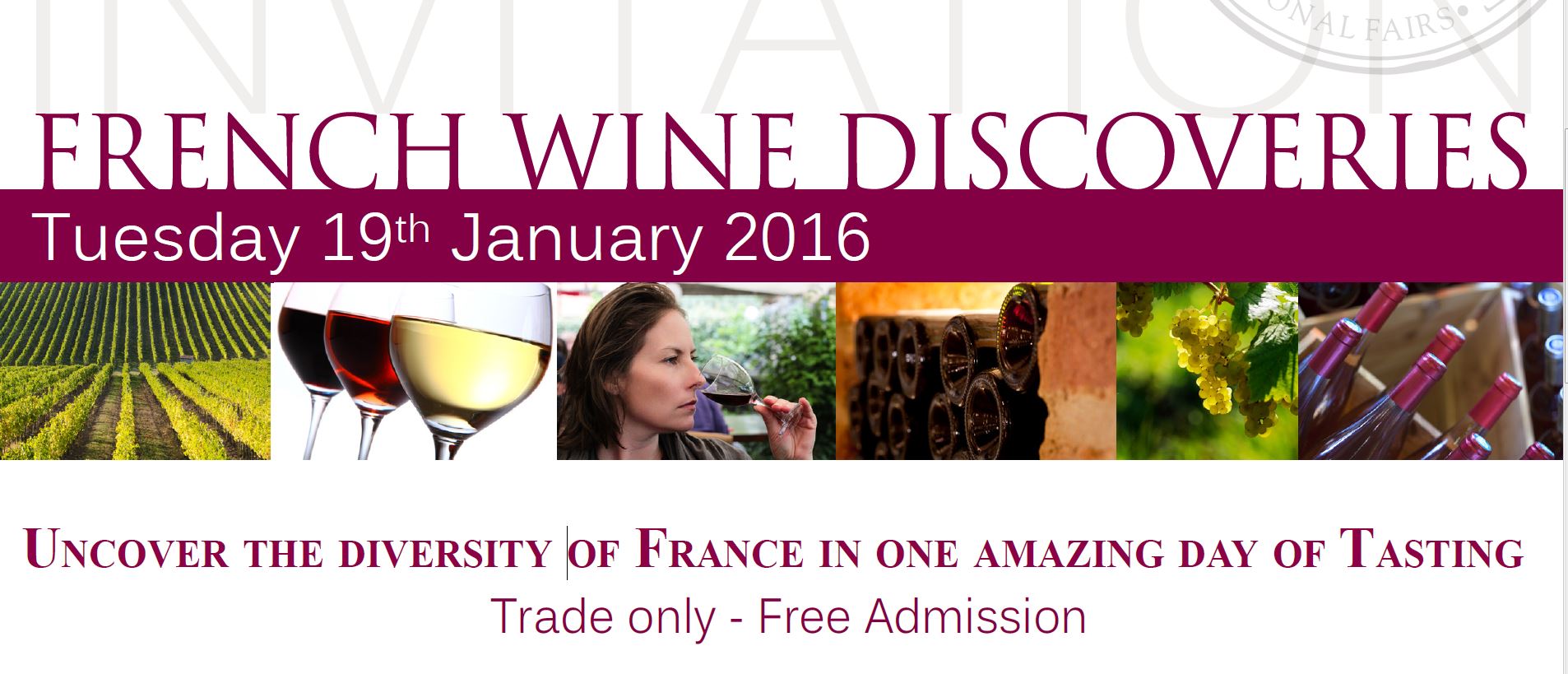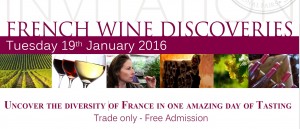 First occasion this year to taste the wines from our producers.
Join us at French Wine Discoveries Tasting
London, Tobacco Dock, Tuesday 19th January
Table 27 & 20 – Click for more info
Previous
Next